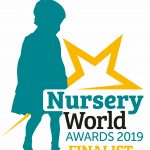 "Bringing my child to Alyth Kindergarten, was the best thing we ever did"
Moran and Dor
Alyth Kindergarten was established in 1970 to provide pre-school progressive Jewish education for Jewish children.  The kindergarten's outstanding reputation has grown over the years and continues to maintain its unique position in the area for its child-centred and caring approach which is why we cap our K1 and K2 group sizes to 24 in each class.

The Kindergarten was awarded 'Outstanding' in their 2015 Ofsted inspection, click here to see the report.

Alyth Kindergarten is an important part of our Early Years provision and has strong links to the other areas of Alyth life including Galim, Alyth's Toddler Group, and family services.

Opening Hours

The kindergarten is open Monday to Friday from 09:00-12:00 for our 2 to 3 year olds and 09:00-12:15 for our 3 to 4 year olds.  We provide extended and excellent afternoon themed sessions on Monday, Tuesday, Wednesday and Thursday until 14:30 for K1 and K2.

A breakfast club is available 8.00 – 9.00 am (offering an additional hour to those parents who need it).

Click here for the 2021-22 term dates.

Click here for the 2022-23 term dates

Nametags

Go to www.mynametags.com and help us raise funds.

Coronavirus – Advice for all early years providers, schools and further education providers

The government is closely monitoring the spread of the Coronavirus and is taking action at home and abroad.
The overall risk of Coronavirus to the UK remains moderate. However we understand that people may be concerned where there are children, students or staff returning from or visiting China.

Public Health England and the Foreign Office have issued advice for anyone travelling to the area. This can be found at:
• https://www.gov.uk/foreign-travel-advice/china
• https://www.gov.uk/government/news/wuhan-novel-coronavirus-and-avian-flu-advice-for-travel-to-china

Latest information and advice can also be found at:
• https://www.gov.uk/coronavirus

Advice for parents/guardians
You should not be unduly worried about the possibility of your children catching the Coronavirus.
There is no reason why your children should not continue to attend their early years, school or further education setting as normal.
We recognise that some families or children may be planning to travel to China during the forthcoming half term period. If so, please refer to the FCO's latest travel advice via the link above.

What action you can take
A UK wide campaign has been launched to provide clear advice on how to slow the spread of Coronavirus.
Please help to support the campaign which promotes basic hygiene practices, such as regularly washing hands and always sneezing into a tissue, to stem the spread of viruses.
You can do this by:
Displaying this poster in relevant public spaces:
• https://assets.publishing.service.gov.uk/media/5e35b25740f0b609169cb52a/coronavirus-public-info-poster-2.pdf

Sharing DHSC content from the following social media links:
• https://twitter.com/DHSCgovuk/status/1223888531262726144
• https://www.facebook.com/DHSCgovuk/videos/194227541968649/
• https://www.linkedin.com/posts/dhsc_coronavirus-coronavirusoutbreak-coronavirusuk-activity-6629655670331318273-Djpu

Building Works information for parents – due to start December 2021/January 2022

We are finally moving forward with the redevelopment of the Alyth building. The work will take place on the south (Hoop Lane Cemetery) side of the site, enabling the Kindergarten to remain open during construction in 2022. The Leadership of Alyth will continue to prioritise the wellbeing and safety of the children and staff of the Kindergarten. We will of course keep families regularly updated as the project progresses.