Alyth is at the physical heart of the UK Jewish community, and at the emotional heart of Reform Judaism; an exemplar of synagogue vitality, and a home from home for thousands of our members. Our building should match the role our community plays in Jewish life: an accessible, beautiful and spiritual space, encouraging people to find people, breaking down social barriers, inviting in anyone looking for a welcoming Jewish place, available to the whole Jewish community. A place of prayer, meeting and learning; a home for all.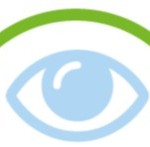 Vision
We have built a thriving community, now we need a building to match: an accessible, beautiful and spiritual space, encouraging people to find people, breaking down social barriers, inviting in anyone looking for a welcoming Jewish home.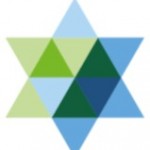 Pray With Us
A second dedicated prayer space with a new Bimah and Ark and improvements to our current Beit Tefillah will transform the prayer life of our community.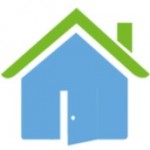 Be With Us
A new entrance and reception area will enrich our community welcome. The entire building will be updated and have improved acoustics and lighting and environmental sensitivity.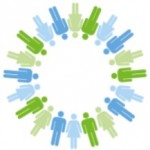 Live & Learn With Us
New, flexible, multi-use spaces for youth activities, teaching and for meetings will make the Alyth building an appealing place to be, and an inspiring place to learn and gather.
New Welcome Suite
Our building should be as welcoming as our people: a place with a warm, spacious entrance, with room to sit and talk or have a cup of coffee. The gateway to our community and Jewish life.
New Community Hall
Our building should celebrate our diversity: a larger, high quality, flexible space on the upper floor where over 100 or more people can comfortably meet, eat, sing and learn together.
New Beit Tefillah
Our building should celebrate our innovation in worship: a beautiful second prayer hall on the upper floor will be a truly spiritual space for the hundreds of people who come to pray at Alyth every Shabbat.
New Learning and Meeting Centre
Our building should reflect our place in the heart of the community: the new learning and meeting spaces will offer multi-use, flexible spaces with high quality acoustics and audiovisual equipment.
New Community Kitchen
Our building should be a joyful place for cooking and eating together: a new kitchen that meets the needs of professional caterers and our own community cooks will transform the way we welcome people to our community table. An added kitchenette upstairs will make catering for events easy and flexible.
New Roof Terraces
Our building should have outside spaces where people can be together. Two unique areas on the roof of our building will enable people to meet to talk, meditate, read and play. There will be access to the relocated, redesigned library space from one terrace and adjoin the new upstairs prayer space.
Improvements to the whole building
The Leo Baeck Hall: our main kiddush space will be fully refurbished, have new windows and audiovisual equipment.
The current Beit Tefillah is already a beautiful and inspiring prayer space. Our plan includes substatial improvements to the acoustics and ventilation.
Toilets and Corridors: with hundreds of users each week, the toilets and cloakroom areas will be renewed and the corridors and spaces between rooms will be made brighter and wider.