Alyth Synagogue is delighted to announce its inaugural Arts Week from 12-19 February 2017.  A week of cultural programmes which will include concerts of classical music, jazz, and literary events as well as an exhibition of art works, including paintings, ceramics and glasswork.  The week will culminate with a Craft Fair where we are offering the opportunity for local crafts people to take a stall.
Click here to download the full programme.
Please email artsweek@alyth.org.uk for more information
Time Table
Sunday 12 February
11:00-12:00 Lecture: Art of Alyth (Rabbi Josh Levy)
15:00 Private Art Viewing, by invitation only
19:30-21:30 Gala Concert: Lawson Piano Trio
Monday 13 February
15:00-16:30 Tea Time Recital: Robyn Koh, piano
19:30-21:30 Meet the Authors of Alyth
Tuesday 14 February
18:00-20:00 Nine Love Letters (Gerald Jacobs, Author)
Wednesday 15 February
15:00-16:30 Tea Time Recital: Raphael Lang, cello
17:00-18:00 Football Rules the World (Alex Bellos, Author)
19:30-22:00 Film Night: Woman in Gold
Thursday 16 February
10:00-12:00 V&A archive guided visit
17:00-18:00 Lecture: Art of the Sefer Torah (Rabbi Mark Goldsmith)
19:30-21:30 Blink. Theatre performance
Friday 17 February
15:00-16:30 Tea Time Recital: Katie Hainbach, mezzo-soprano
Saturday 18 February
19:00-20:00 Salsa dance class
20:00-23:00 Soul Fiesta Party
Sunday 19 February
11:00-12:00 Lecture: Renaissance and Baroque Synagogues (Dr. Gordon Higgott)
12:00-18:00 Craft Fair
Music
Tea Time Recitals: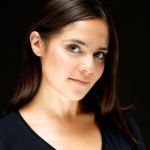 Katie Hainbach
Friday 17 February, 15:00
Katie is a mezzo soprano from Dublin, Ireland. She graduated from The Guildhall School of Music & Drama with a Masters of Music, where she studied with Theresa Goble.
Katie has performed operatic roles, including: the title role in Carmen, Hermia (A Midsummer Night's Dream), Florence Pike (Albert Herring), Fulvio (Catone in Utica), The Mother (Hansel and Gretel), Mrs Kneebone (A Dinner Engagement), Third Boy (The Magic Flute).  Katie has performed for opera companies including Grange Park Opera, Garsington Opera, Glasthule Opera Festival, Hampstead Garden Opera, Opera on Location, Young Opera Venture and Southgate Opera.  She has sung in numerous choirs including: Ad Solem Chamber Choir, The Manchester Consort, The Hallé and world-renowned Irish choir, Anúna.
Katie is a passionate recitalist, as a student she was an active member of the Guildhall Song Guild. She regularly performs in recital and oratorio throughout the UK and abroad. Katie is an artist with Lost Chord, performing music for people suffering with dementia in various care-homes across the UK. Future plans including Handel's Samson for Alyth Choral Society and a concert tour of South Yorkshire with Lost Chord.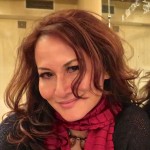 Robyn Koh
Monday 13 February, 15:00
Robyn was educated at Chetham's School of Music in Manchester. She made her début as a concerto soloist on the piano at the age of sixteen in Moscow, performing also in Kiev and Leningrad. Four years later she graduated with honours from the Royal Academy of Music in London on both piano and harpsichord having studied with Hamish Milne and Virginia Black. Post-graduate studies followed at the Royal Northern College of Music in Manchester and at the Mozarteum, Salzburg with Kenneth Gilbert. Robyn has been the recipient of many awards including from the Craxton Memorial Trust and the Young Concert Artist's Trust. She has performed in Europe, South-East Asia, the United States and the United Kingdom and has broadcast for various international radio and television stations. Robyn is a NAXOS artist. Based in London, she is also very much in demand as a collaborative musician and a teacher.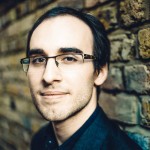 Raphael Lang
Wednesday 15 February, 15:00
Born in 1990 Raphael is a French-American cellist. From the age of 13, he studied at the National Regional Conservatory of Paris with Marc Coppey, Raphael Pidoux and Erwan Faure. After having graduated from the Royal Academy of Music in 2013 under David Strange, he completed his Masters degree with Mats Lidstrom. He has participated in masterclasses with Truls Mork, Raphael Wallfisch, Robert Cohen, Colin Carr, David Finckel, Christoph Henkel and Valter Despalj. He was the Principal cello of the Royal Academy Sainsbury Soloists between 2012 and 2015, and has led the cello section in all the other various orchestras.
As a developing orchestral musician, he is now on trial with City of Birmingham Symphony Orchestra. He has performed with the LSO as part of their String Experience Scheme and has played with Britten Sinfonia and the Philharmonia Orchestra. He is a member of the Verbier Festival Orchestra, and was a full member of the European Union Youth Orchestra between 2013-2015.
He has performed as a chamber musician with the Foyle-Stsura Duo in Russia, Estonia and the UK. He also frequently performs in the USA as a member of the Arcana Ensemble.
In 2008 he was a finalist in the Competition Jeunes Talents in Paris. At the Royal Academy, he was the winner of the May Mukle Prize 2011, the David Martin/Florence Hooton Prize 2012 ,the Wolfe Wolfinsohn Prize 2014 and has received the Robert Alva Memorial Prize, the Ruth Waddell Fund Award and the Sir Peter Halling Prize. He was designated a Leverhulme Mentor for the year 2012/2013. Raphael is grateful towards the Shoresh Charitable Trust for generously supporting him during his postgraduate studies.
Evening Performances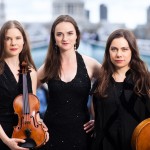 Lawson Piano Trio
Sunday 12 February, 19:30-21:00
Recognised for their powerful interpretations of new as well as established repertoire, the Lawson Trio has appeared at major venues including London's Wigmore Hall, King's Place, the Southbank Centre and at many UK music societies and international festivals. Live concert broadcasts have included for BBC Radio 3's 'Live in Concert' and 'In Tune' programmes, as well as for ABC Classic FM (Australia) as part of the Melbourne International Chamber Music Competition.
Keen to devise their own projects as well as commission new music, their recent commemorative project 'Echoes of World War One', saw the Trio curate concerts at London's Kings Place and the Forge, collaborate with musicians including Julian Lloyd Webber and Krysia Osostowicz and lead educational workshops and concerts at institutions including the Junior Royal Academy of Music and Wells Cathedral School.
The ensemble's debut CD 'The Long Way Home', which features four of their own commissions, met with critical acclaim, receiving a five-star review in BBC Music Magazine.
www.lawsontrio.com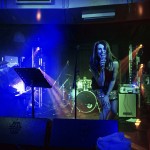 Soul Fiesta
Saturday 18 February, 19:00-23:00
A high impact cosmopolitan band based in London but made up of musicians from Latin America and across the world.  Their repertoire is a tasteful and exiting blend of dance tunes sung in Spanish, Portuguese and English, delivered in a fantastically original set.  They are a regular fixture in London's Latin clubs, and have performed for the last 10 years all over the world in clubs, festivals and at private events.
Art
Art Exhibition (open all week)
Alyth Synagogue offers extensive and attractive modern indoor space for the display and sale of art works and it is expected that the event will attract widespread support not only from the congregation, but also from the local community and north London generally.
If you would like your work to be considered for display please send up to 3 images to artsweek@alyth.org.uk. The judges may choose one or more of these works for display. Wall based work should be no larger than 1 metre square and ready to hang. Smaller items of ceramics and glasswork may also be submitted.
£5 entry fee per work submitted. Works will be for sale and 20% commission will be taken by Alyth on items sold. Closing date for submission 30 September 2016.
Click here for the Art Exhibition Entry Form.
Click here for our FAQs.
Craft Fair (Sunday 19 February)
Our week will culminate in a Craft Fair on Sunday 19 February from 12:00 to 18:00 at which local craftspeople are warmly invited to take a stall. Alyth Synagogue offers extensive and attractive modern indoor space for the display and sale of craft works and, as the nature of the permanent exhibition suggests, there will be scope for a very wide variety of Arts and Crafts, including paintings, ceramics and pottery, sculpture, woodwork, jewellery, glasswork, leatherwork, knitted and embroidered and other handmade garments, picture frames, candles and miscellaneous craft works.  It is expected that the event will attract widespread support not only from the congregation, but also from the local community and north London generally. There are good parking facilities, and refreshments will be available throughout the day. Appropriate stalls will be provided, the charge for which will be £60. All profits to be kept by the stallholder.
Click here for the Craft Fair Entry Form.
Drama
Thursday 16 February,

RESPONSE
What makes us feel responsibility? Is it a duty of care? A need to please others? Is it examples we are set? The person we hope to be?
RESPONSE is a unique evening of monologues presented by Blink. Theatre – around the theme of social responsibility. Directed by Lotte Ruth Johnson, 6 speeches by emerging writers have been combined to create a singular, site specific performance for Alyth Synagogue and its surrounding community. This performance will be followed by an informal Q&A session with individuals involved in making the work. RESPONSE is suitable for ages 13+.
WRITERS: Jodi E Burgess, Lotte Ruth Johnson, Catherine Lord, Libby Rodliffe, Leila Ruban, Benjamin Victor
For more information on Blink. please visit blinktheatre.wixsite.com/blink
Film

Please check back later for more information
Lectures

Rabbi Mark Goldsmith: Art of the Torah
Tuesday 14 February
Gordon Higgott: Renaissance and Baroque synagogues
Sunday 19 February
Rabbi Josh Levy: Art at Alyth
Sunday 12 February

Please check back later for more information
Authors
Alan Eireira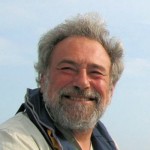 400 years ago every barrister had to dance.  The dances put them in harmony with the universe.  John Ogilby's first job, in 1612, was teaching them.  By the 1670's he was Charles II's Royal Cosmographer, creating beautiful measured drawings that placed roads on maps for the first time.  But his celebrated work, Britannia, is here revealed to be filled with secrets serving his King's sinister purpose.  He had travelled through fire and plague, war and shipwreck. He had been an impresario in Dublin, a poet in London, a sea captain and soldier, as well as a secret agent, publisher and scientific geographer.  The world of his youth had been blown up and turned upside down.  Beset by danger, his biography was carefully concealed in codes and cyphers, solved in these pages to bring a secret history to light.  This is the covert journey that gave birth to the modern world, through the death and forgetting of the old one.
Leila Segal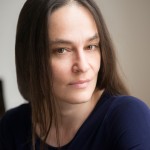 Leila was born in London, of Polish, Lithuanian and Romanian descent. 'Breathe: Stories from Cuba' (Flipped Eye, 2016) is her debut collection, and originates in the time she lived in Havana and the Pinar del Río province of Cuba. Her writing has been published in magazines and journals including Litro, Wasafiri Magazine, Generations Literary Journal, Papeles de la Mancuspia, Loose Muse Anthology, Square Peg, and Ink, Sweat & Tears. Leila led the Jaffa Photography Project, with Arab-Jewish collective Sdaka Reut, using word and image to bring together Arab and Jewish teenagers, and is the director of Voice of Freedom, a project with formerly trafficked women. Voice of Freedom enables women who have escaped their captors, and sometimes given evidence against them, to use text and photography to talk about their lives. Find out more at www.leilasegal.com
Pam Fox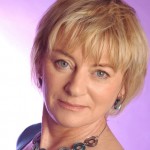 Following a career as a chief officer in local government and as a senior civil servant in central government, Pam Fox set up an independent consultancy company specialising in leadership development, change management and partnership working. During her career Pam wrote a several books and numerous articles on leadership and gender equality.
Pam is very involved in Jewish affairs and has a particular interest in Jewish history. In 2008 she carried out research on the experience of women rabbis and in 2011 her book, A Place to Call My Jewish Home: Memories of the Liberal Jewish Synagogue 1911–2011 was published. It received a number of favourable reviews and was featured at Jewish Book Week in 2012. Pam contributed a chapter, 'In the Footsteps of Lily Montagu', and a number of short pieces to Rachel Kolsky's guidebook, Jewish London.
Pam is a Visiting Fellow at Leo Baeck College and was awarded a prestigious, month-long fellowship by the American Jewish Archives in Cincinnati, which she took up in May 2014. In 2014 Pam's had published her authorised, full-length biography of Britain's first Liberal rabbi, Israel Mattuck, Architect of Liberal Judaism, which was favourably reviewed in several journals, including the journal of the Jewish Historical Society of England, and nominated for an award by the Jewish Book Council in the US.  Pam has spoken at many events and venues about her work. Pam's history of the Jewish community of Golders Green has just been published by The History Press.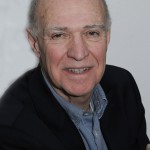 Gerald Jacobs is the literary editor of the Jewish Chronicle. His biography of the Holocaust survivor Miklós Hammer, Sacred Games, was published to wide critical acclaim in 1995. Nine Love Letters is his first novel.
Yusuf Haroun and Anna Weisz grew up more than 1,500 miles apart, in different communities with distinct loves, lives and interests. They are as different as people can be but the one thing they share—their religion—means they are both in mortal danger. When Yusuf marries his bride, Farah, in their native Baghdad, a promising life is ahead of him. But while he and Farah are away on honeymoon, Jewish life in Baghdad is brought to a sudden, savage end, with devastating consequences. In Budapest, Anna Weisz dreams of a successful career in medicine like her father. She is bright, sensitive and full of wonder. Anna has everything to live for, until two men unexpectedly appear at the door of her family's apartment one day with disturbing intentions. As the brutality and horror of Nazi rule is brought to bear on the two families, the surviving members flee to England where, one day, a chance encounter changes their fates forever. While they face the challenges, upheavals and horrors of the twentieth century and its legacy, their loves and tragedies are described with subtle elegance. Epic in scale but always sharp in focus, Nine Love Letters is a poignant and tender novel about the enduring power of love across generations and a testament to the strength of the human heart.